We've broken our levels of restaurant marketing service down to make it very easy to pick what's best for your unique restaurant, chain, or mass conglomerate of amazing eateries. Every level of service comes with dedicated tools to grow your restaurant business online.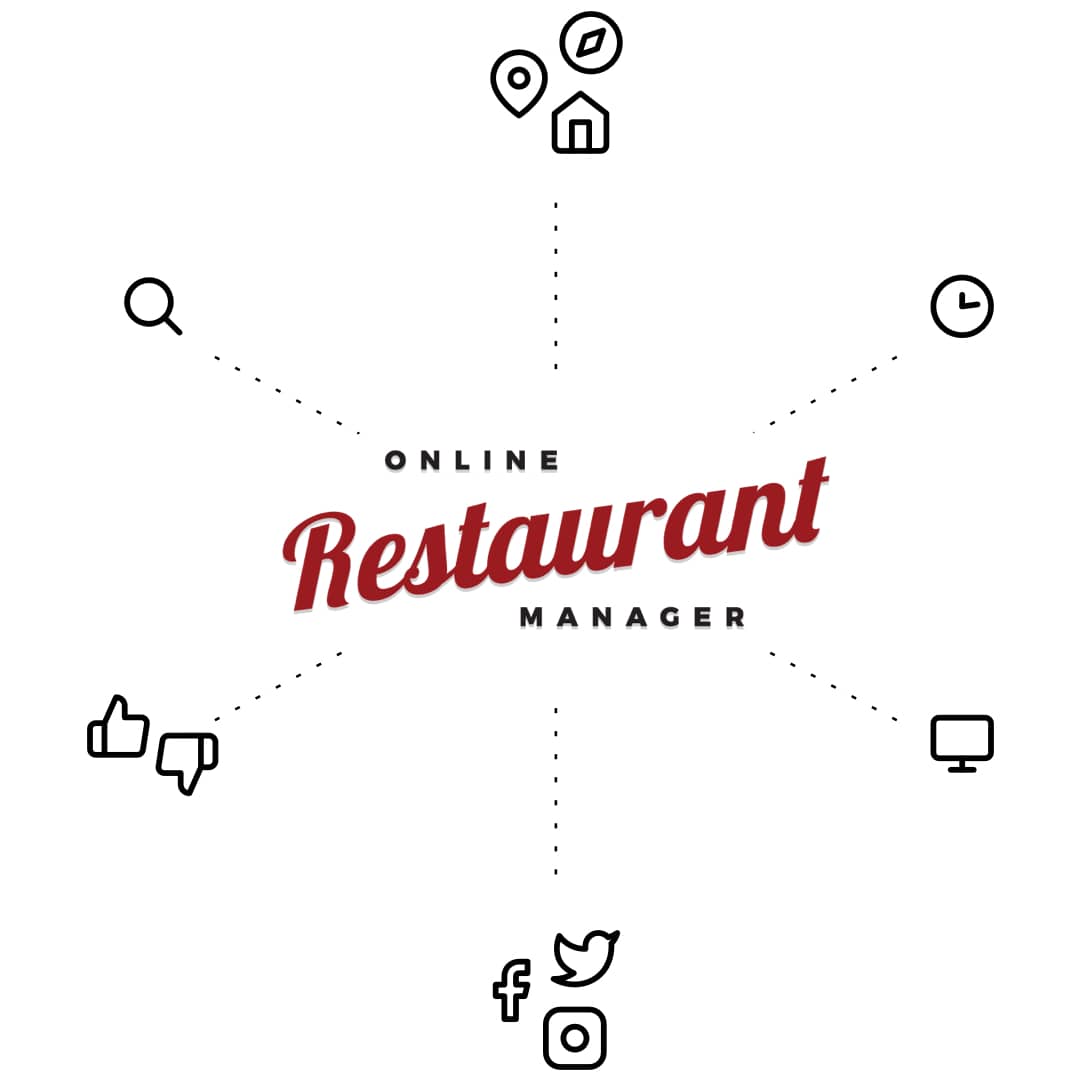 Managed Service
Our managed level of service is exactly what your restaurant needs! We essentially become your online marketing support staff and help you run the tools we provide, build your custom website, and keep everything up-to-date every month.
Your team of professionals provides:
Complete setup and operation of your ORM tools & online information
Monthly meetings to update:

Your info and content on your website and listings
Menu updates
Image updates
Reviews and advice on how to respond/handle them
Key performance indicators to help you continue to grow
Website Creation
Our restaurant websites are one of a kind and built not only to show how amazing you are, but help the search engines find your restaurant more easily and more often.
We pair this with your Local Business Manager, Managed Service subscription to make sure you get the most out of all our work together.:
Unified information sync with all your Local Business Manager data
Menu & Events sync, so all your customers will know what's new and up-coming
Customized layout and design that fits your restaurant, your guests, and can grow with you
Hosted and managed by our team of Web professionals
Customized Restaurant Marketing Consulting Services
Restaurant marketing built especially for you, your team, and your customers.
With our customized consulting services, you get access to our Manage Service level plus expert advice and execution on email marketing, social media marketing, and customer engagement systems development to ensure your unique business is growing at an exponential rate.
We'll work with you to build the best marketing efforts that fit your business, your customers, and helps you achieve every business goal you've got for your restaurant in the next 12 months.
Schedule your demo today